As you look at roofing options, you are going to come across many choices that may seem confusing. The point of the article is to help you navigate and help you to understand what does SBS roofing stand for and what it is.
By the end of the article, it is our hope that you understand what it is and what it can do for you. The best choice you can make is to be informed about all your choices.
When you are full of information, things will make better sense and your decision will be clear. So, let's begin with what SBS roofing stand for?
The Definition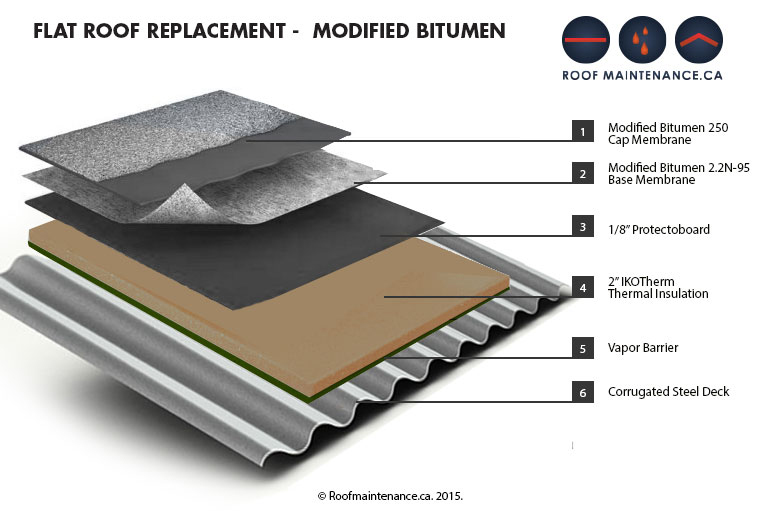 Image via roofmaintenance.ca
Styrene-Butadiene-Styrene is a synthetic rubber. It applies with flexibility and adds durability to your roof. Not only is it an affordable option, SBS also adds durability to your low slope roof.
One of the concerns that comes with low slope roofing is that it can take on water damage. SBS adds a layer of protection because it is water resistant and will help improve and conduct drainage.
It can withstand damage cause by hail and strong winds better than most other roofing options.
We should take a deeper look at the advantages of SBS roofing.
SBS Roof Benefits
1. Compatibility
SBS Roofing can be applied to just about any type of roofing. It works great with low slope because you can use it on top of any of the options that you choose to be your base.
It is really easy to have a contractor come out and give you an estimate, you may be surprised about how affordable it really is.
2. Weather Proof
We have already touched on this. It resistant to rain, hail, and extreme weather. It can even help with drainage because it will let everything keep moving.
It is perfect for places that have severe weather seasonally. Taking your climate into consideration can help you decide whether or not this is a great choice for you.
3. Easy Installation
The way that is applied makes it one of the easiest to install roofing choices. It can be done in just a few hours. Most contractors can give you a custom timeline, but because it is so easy to apply, you can usually get a timeline that will work with your busy schedule.
With a good contractor, it can be done without causing you to miss work.
4. Easy to maintain
This is so low maintenance that you will wonder why it took you so long to get it. Literally all you must do is spray it down with a pressure washer to clean it.
Or sweep It off with a broom. You should follow your contractors' recommendations for maintaining your roof.
5. Life expectancy
You can apply it once and not have to worry about your roof for years to come. In fact, it could be several decades before you must replace it.
Then, it often does not need to be removed. You can simply have another layer added on.
The Downside of SBS roofing
The thing you won't love about SBS is that it is rubber. Which means that it is going to absorb heat from the sunlight. That might be a good thing in the winter, but in the summer, it is going to raise your energy bill.
Your attic space is going to heat up. Now, you can balance out this raise in temperature by adding insulation. That will mean that you will need a contractor to do that and you will have to factor it into your home repair budget.
However, the cost should balance out when you factor in the benefits of not having high maintenance bills to manage.
You may not be able to get this done in an emergency. If you are in an emergency when you need to replace decking, this might mean that your roof is in poor condition and the SBS would lock in the water, or condensation, and actually cause more damage then you already have.
The best thing to do is get a contractor to come look at your roof so that they can help you to decide if it is something that will work for you.
Finding a Contractor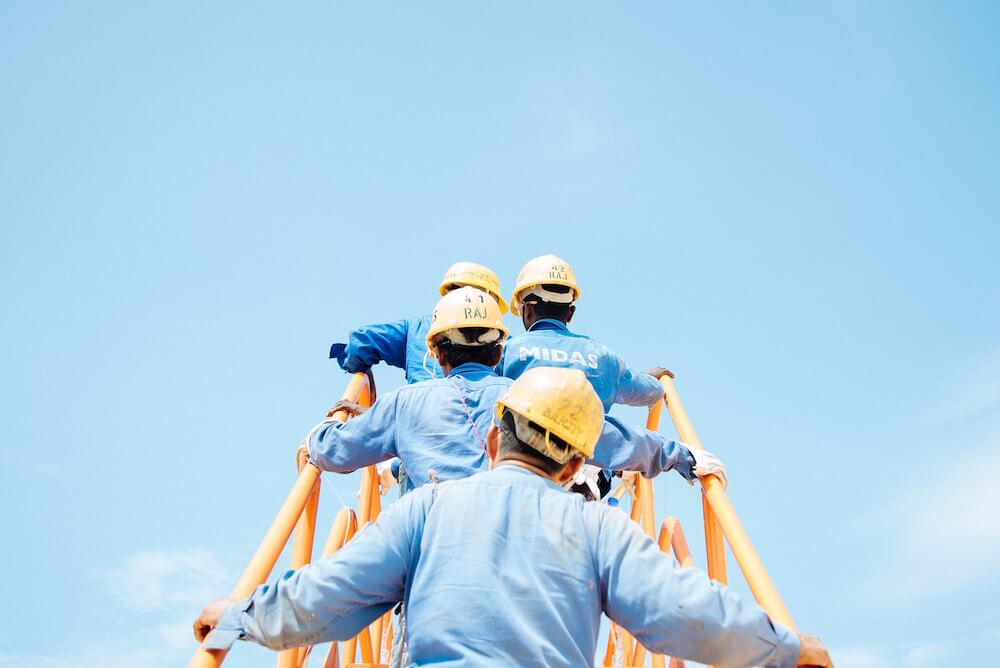 Once you have decided that SBS is perfect for your roof, you will need a contractor. The best thing you do when looking for a contractor is to look at their history.
Make sure that they are local. Sometimes, especially in areas with strong seasonal weather, there will be an influx of contractors that will flood the area.
These contractors may seem like they are cheaper, often way below the local contractor's rates. This is usually because they don't pull the permits that are needed.
They do not always know the local conditions and will do patch work rather than full repair. Then when problems do come up, there is no one around to fix it because they have moved on to other cities.
The biggest thing to always remember when it comes to finding a contractor is that cheaper isn't always better. Don't go by the price tag. Talk to multiple contractors.
Call references. Check with people who know your contractors. The word of mouth is the best way to get to know contractors. Ask around. When people are happy, they will gladly recommend someone.
If they had a bad experience with someone, they are going to be even more likely to share it.
There you go. All you need to know about SBS roofing is right here. Hopefully, you know whether it is the choice for your roof. Of course, there are other options out there for you to learn about.
You should take your time when choosing because your roof really is the most important choice you can make. It will affect your curb appeal, your resale value, and your budget for years to come.
It is best to take all of that into consideration as you are talking to the contractor. Knowing your budget, and letting your contractor offer choices, is always the best way to go.
If you enjoyed this article be sure to also check out our guide about flat roof repairs that will help you in time of need.